10-year-old Rosy (name changed) lives in a JJ colony of Delhi with her two younger siblings and daily wager parents. A few months ago, her mother was  searching for a household where Rosy could work and stay during the day as she wasn't safe in her neighborhood while her parents were out on work. Her younger brothers played marble and cards with other children on the streets the entire day.
Today, life has changed, and for the better. Rosy's mother drops her and her brother to a Sunshine Daycare center every morning. The children enjoy daily exercise and physical activities before being served a hot and nutritious lunch. This is followed by a day of studies, arts, crafts and playtime.
​The Sunshine Daycare team worked with Rosy's parents to help them understand that the daycare center is not a substitute to school, but rather an addition to it. Rosy and her brother will be starting a government school in the summer of 2020!
A prevention based approach that leads to safe, healthy and happy childhood for children at risk
Prevention rather than rehabilitation
Objective: To prevent abuse of the most marginalized children and ensure that they do not get pulled into harmful activities.
The Daycares cater to children up to the age of 12 years of domestic workers, rickshaw pullers, construction workers and other daily wage earners.
Infants and small children are dropped-off by the mothers and the older ones join after school hours and stay until evening.
Sunshine Daycare provides a range of activities throughout the day, centering on children's emotional, mental, and intellectual development. Furthermore, we also provide them a warm, nutritious meal and encourage them to pursue physical exercise to support all-round health and development.
Collaboration with other Child rights groups
We understand that Daycare is a basic need of every basti to keep its children safe but the task is tough and requires a lot of resources and funds. In light of this, we have been working closely with other child rights organizations in New Delhi and NCR to establish Daycare centers in their respective areas.
We also provide guidance and support to the partner organizations and conduct training programs for their Daycare staff.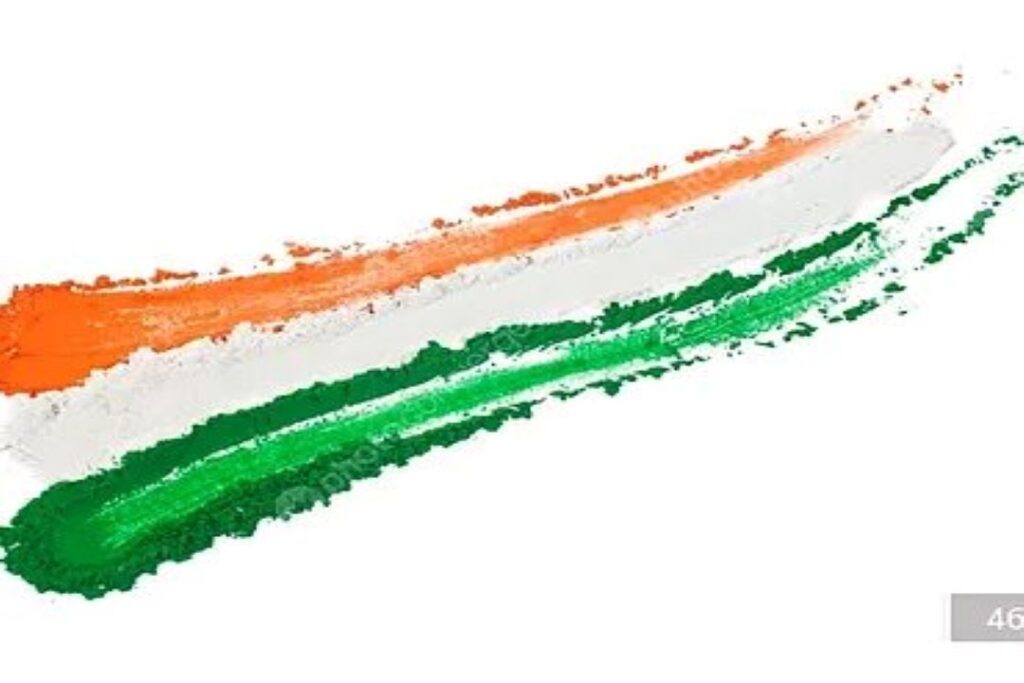 Working with the State Government
Addressing issues at a national level
At Pocketful of Sunshine, we are dedicated to getting involved with Public-Private Partnership basis to ensure a safe and happy childhood to every child. 
​We want to work with existing Government frameworks which work for enhancing children safety and delivering an action-based plan and articulate impact. 
A safe society for children to enjoy childhood and get opportunities to grow up to be responsible humans.
To prevent abuse and provide a child-friendly environment to the children who deserve it most by establishing Daycare Centers for the children of daily wagers and working with children in different situations.
To Prevent, Protect, Advocate and Ensure Human Rights with the Focus on Prevention of Child Rights Abuse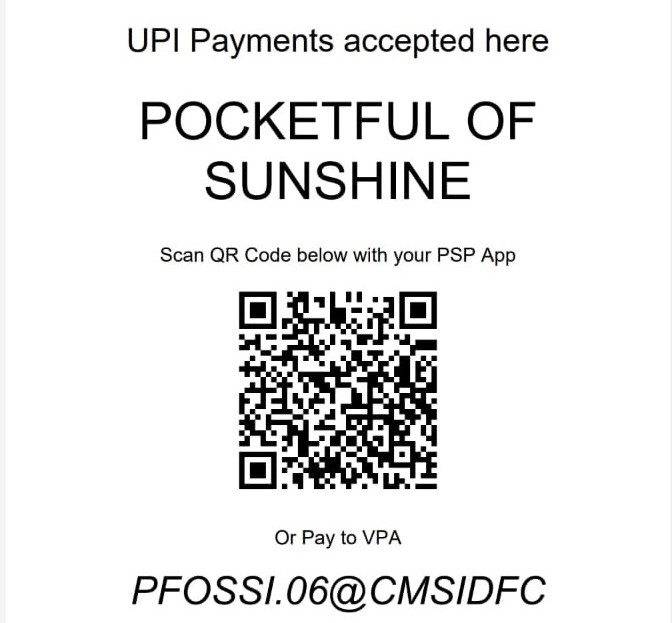 Or you can easily pay with QR Code.
To Support 1 Child

Duration One Month
To Support 1 Child

Duration One Year
To Sponsor a Daycare (30 Children)

Duration One year
In light of a significant increase in cases of child abuse as well as crime rate among youngsters in recent years, we at Pocketful Of Sunshine believe that a prevention-based approach is the only way children can enjoy childhood and grow up to conscientious people